Being the fifth generation to continue the family-line within the jewelry business, DDNA was founded to shift focus and contribute to the innovation of the jewelry industry
For as long as we can remember, jewelry has always been an important part of human culture, serving several purposes that are deeply significant to each of us
Nowadays it still serves as a carrier of stories and a way to express oneself. DDNA goes beyond expressing but captures identity in timeless forms. 
At DDNA we produce 100% conflict free and ethical jewelry. Therefore we are making sure that every step in the journey of our product contributes to a better world. We stand for true craftsmanship, starting with responsibly sourced high-quality raw materials which continues through the creation of your final piece of jewelry. 
We aim to be as transparent as possible when it comes to the origins of our materials and carefully selected our partners, making sure that they meet the highest standards. To ensure outstanding quality and service, all of our jewelry is made to order at our atelier in Antwerp, known to be the diamond capital of the world.
Last but not least, DDNA wants to promote conscious purchasing and therefore contribute to the quality over quantity mentality. Each of our pieces are made as carefully crafted celebrations of life to hold on to and pass on to the next generation.
Innovation & Craftsmanship
In a vastly changing world DDNA wants to combine the emotional and interpersonal value of jewelry and design with the cutting edge technological innovations of today's industry. 
We seek to extend the concepts of creation by embracing new, and reinterpreting old; materials, processes and perspectives, whilst challenging preconceptions of jewelry and design in society.
Additionally DDNA offers the ultimate personalization by making use of a DNA driven design method. DNA analysis makes it possible to read the unique genetic markers which define you. They can be seen as our identity and translates in who we are, where we are from and where we are going. We use these unique markers to guide the creation of a piece which reflects you. In other words, your DNA will influence the shape of your chosen core collection piece, resulting in a one of a kind jewel. 
Art & Design
More than just objects, our possessions are extensions of ourselves. They become our legacy. One could even say that our essence lives on in what we once owned or made.  
In collaboration with young artists and designers, DDNA wants to inspire a more personal and unique world. Through art & design we explore the connection we have with our surroundings, adding emotional value to seemingly un-personal objects.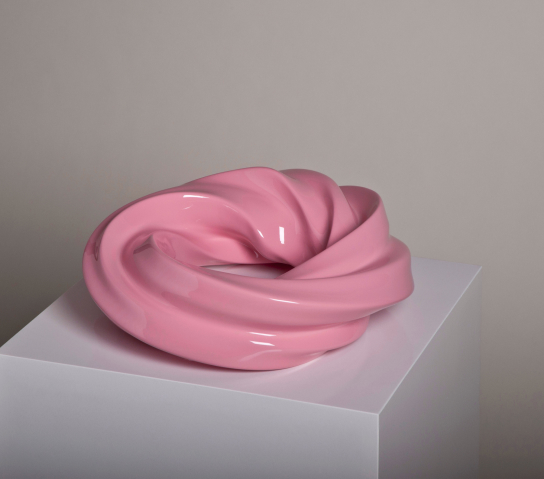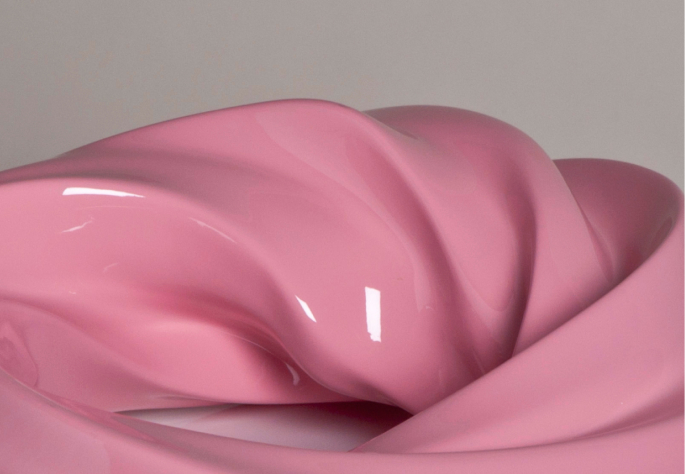 The Helix
The remarkable twisting shape of the helix is seamlessly crafted, showcasing fluidity and strength. The infinite shape symbolises the continuity of life in a sculptural form.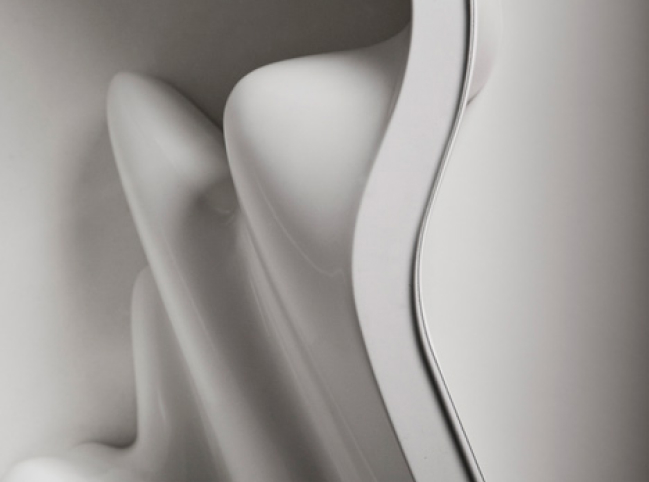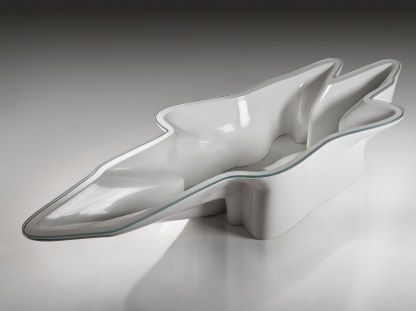 The Darwin Table
Inspired by the forces of evolution the Darwin table shows both organic and powerful futuristic features.